Authorized dealer of "American Standard" solar control window film
Authorized dealer of "Madico" safety & security window film
Authorized dealer of "Grafityp" decorative wrap film
Authorized dealer of "Real" invisible glass film
Authorized dealer of "TuffSkin" stone laminate surface protection
Authorized dealer of "Transvision" solarshade
Authorized dealer of "Max-cool" solar & water shield coating and "Mirakote" & waterproof sealer coating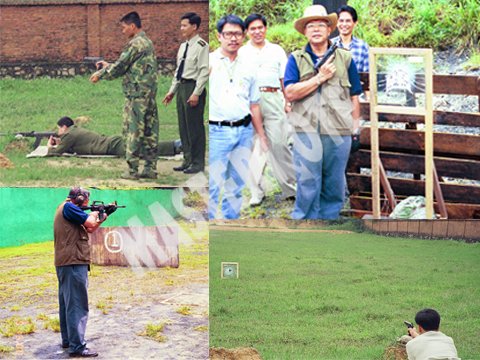 In Year 2000, "Masterkote" seriously arranged bullet tests in the Philippines and Mainland China to confirm the resistance capability of security window films
Introduction
Since 1999, Masterkote has been the distributor of window films, decorative wrapping film and solar coating by top manufacturers in Europe, United States and Japan. At Masterkote, we offer a wide range of high-quality and carefully selected products. Our products create a safer and more comfortable environment, while conserving energy and help improving quality of life. We keep up with current trends in the industry because we believe our customers deserve only the best.
Trustworthy
Quality Assurance:
At Masterkote, we take pride in only distributing products of the highest quality. We never offer counterfeit goods or inferior products. We have built a reputation for excellence and maintained loyal customers by ensuring the quality of our products and services.
Service Assurance:
Our entire staffs are fully committed to providing clients with the best customer experience. Our consultants listen carefully to customers' needs to help recommend the best products. Experienced technicians and skilled workers take special care to install the films and apply coatings properly, customizing their work based on the type of project. Upon completion of film projects, our staff affix Masterkote stickers with our contact information to facilitate customer inquiries and ensure customers' needs are met or exceeded.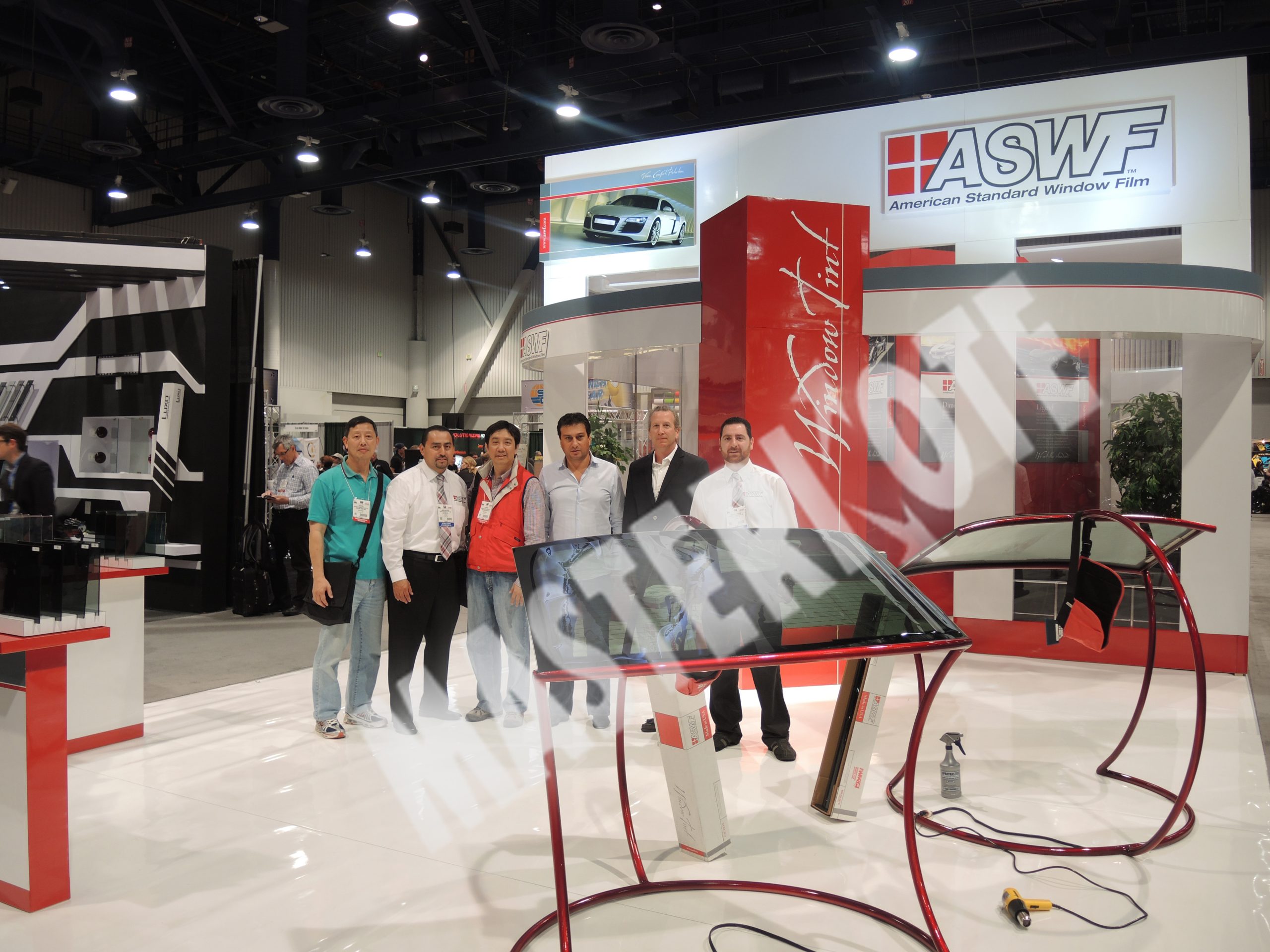 To take part in the 2012 exhibition of "American Standard Window Film" in USA
Professional Assurance:
As a senior member of the International Window Film Association in Hong Kong, we have earned all four professional certificates issued by the association: the "Solar Control Specialist", "Advanced Solar Control Specialist", "Safety & Security Window Film Specialist" and "Automotive Window Film Specialist" certificates. We are confident that we at Masterkote have the specialized knowledge and expertise to fulfill our customers' various needs.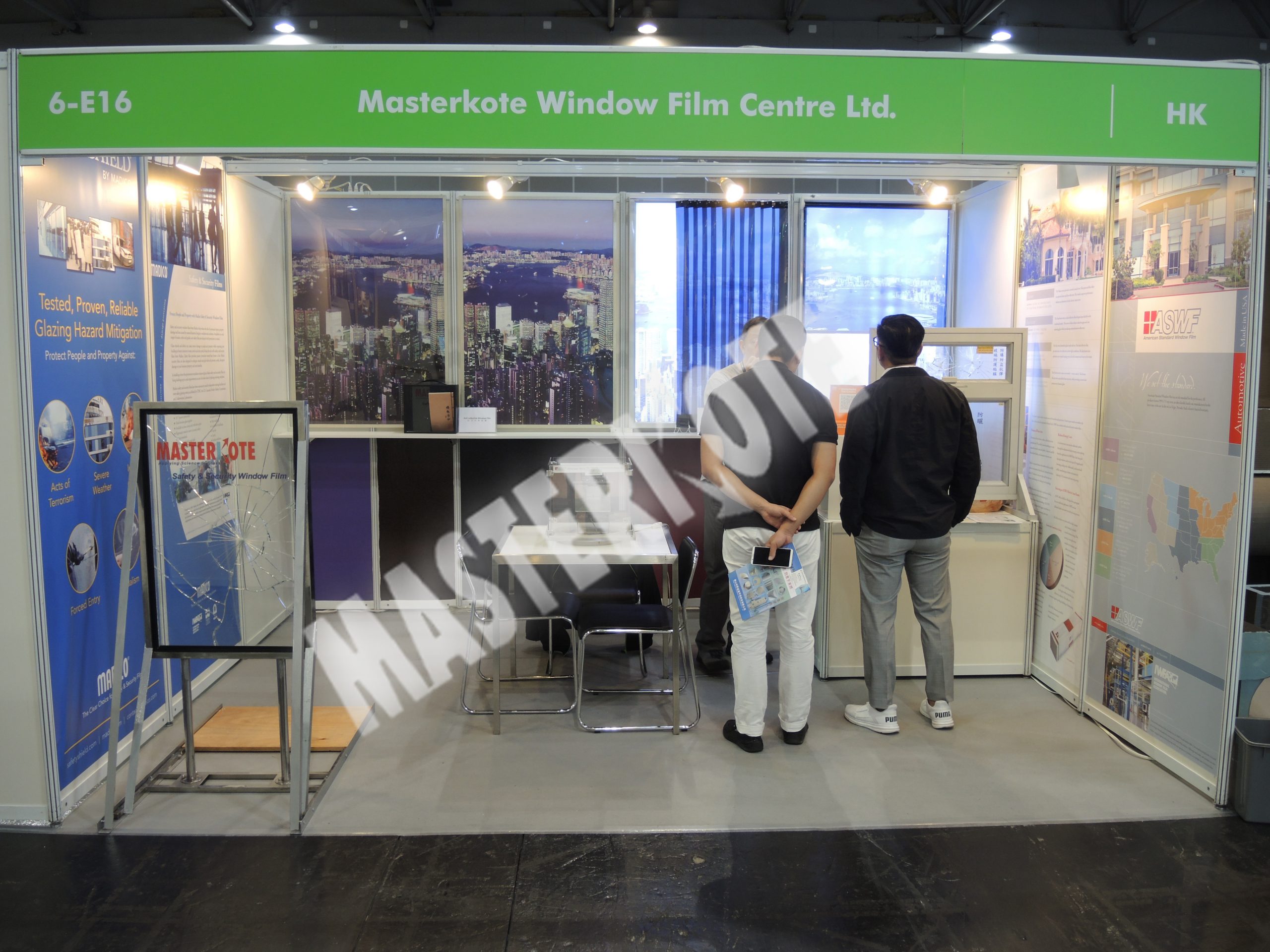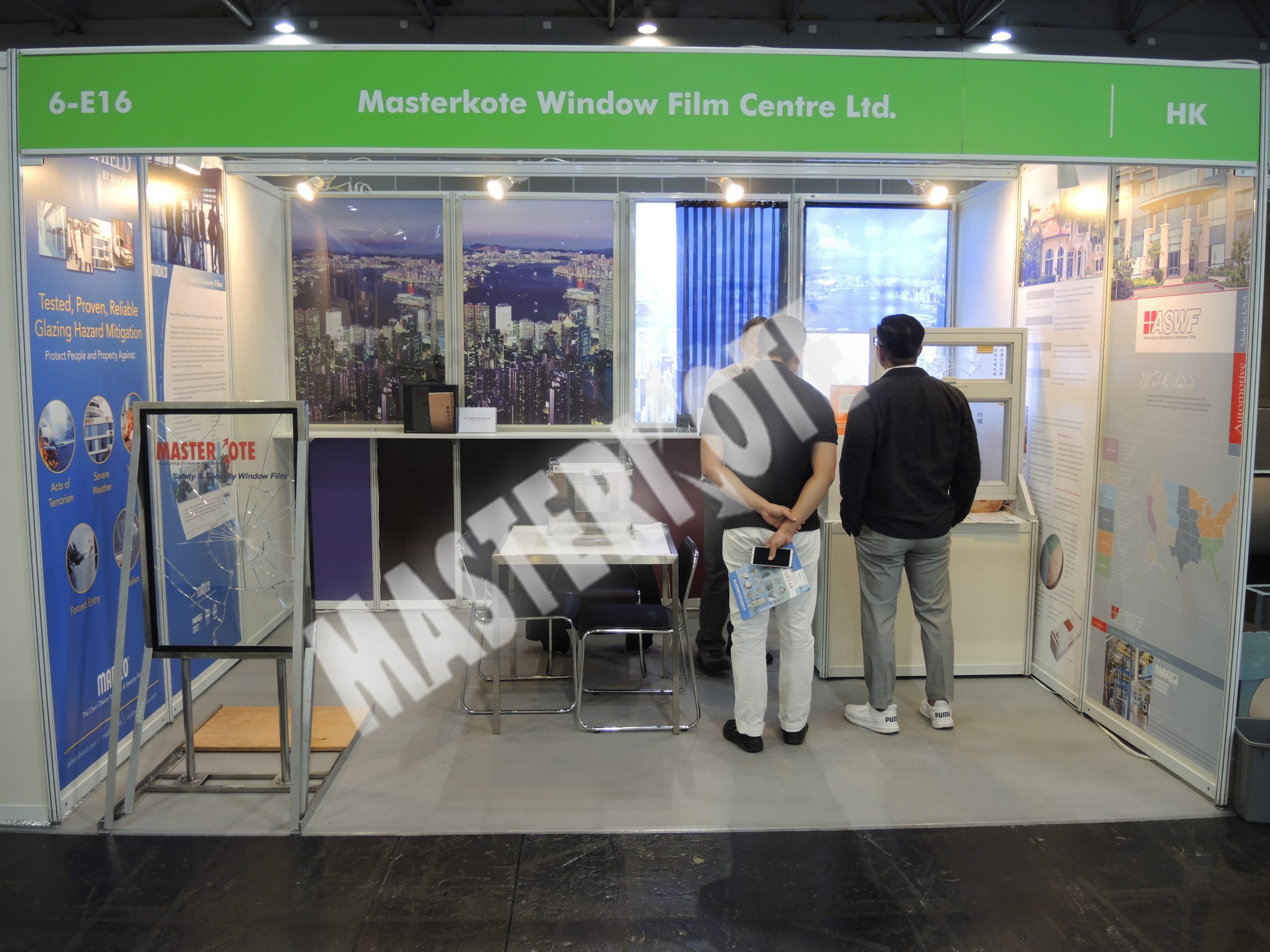 To exhibit at Eco Expo Asia 2019.
Specialty in the Industry
We offer a very wide range of films and coatings even niche products to serve a variety of different functions, to meet customer requirements and purpose for instance, solar control, security and decoration for the residential properties, commercial buildings, villas, store, malls, museum, hotel, warehouses, schools, hospital, care-service centers, greenhouses, cruise ships, yachts and automobiles. Masterkote can supply everything you need even beyond your expectation.
Masterkote employs experienced technicians and insists not to subcontract out the residential projects although it means an increase in the cost so as to ensure the best installation possible for our customers. Therefore, we take great pride in our fine craftsmanship and is of great value to our customers at the same time.